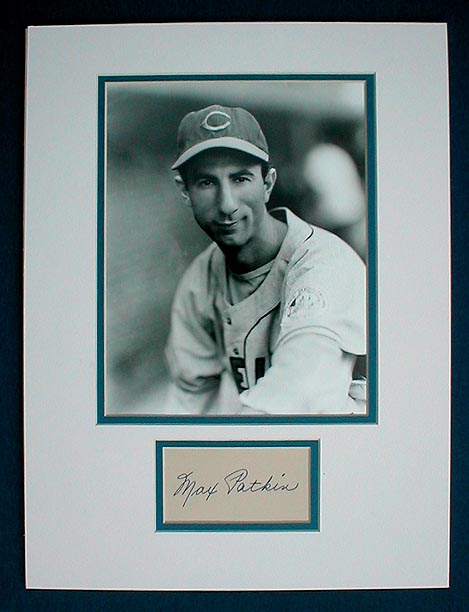 Background: Research clearly shows that women are just as likely to physically attack their husbands or boyfriends as vice versa, and that between 30% and 40% of the injuries sustained in heterosexual domestic violence are sustained by men. Nevertheless, the domestic violence establishment continues to ignore male domestic violence victims, instead putting forth the discredited myth that domestic violence is synonymous with wife-beating.
Max Patkin (January 10, 1920 – October 30, 1999) was an American baseball player and comedian, best known as the "Clown Prince of Baseball." According to one source:
"Wherever [flamboyant baseball owner] Bill Veeck ran a major league team (Indians, Browns, White Sox), Max Patkin (pictured) was a baseline coach and a comic attraction. The gangly, double-jointed Patkin barnstormed the minor league circuit with his pantomime, contortionist act…Proud of being a bona fide baseball man, capable of doing an actual coaching job, Patkin was a one-time minor league pitcher."
In 1988, Patkin told writer Steve Wulf:
"Things got so bad [with my then-wife], I was sleeping alone in a room in my own house. One day I came out of my room, and she hit me over the head with a hammer. She laughed. My daughter saved me. She picked up the bloody hammer. I stumbled out onto the lawn with a slightly fractured skull. Fortunately, my neighbor, who was an FBI man, took me to the hospital.
"Two weeks I spent in the hospital. I got out just so I could attend this banquet in Norristown (Pa.) for Tommy Lasorda. So there I am with my head all bandaged. Joe Garagiola is the emcee. Don't get me wrong, Joe has been beautiful to me over the years. But when he introduces me, he says, 'There's Max Patkin. His head is bandaged because his wife hit him with a hammer.' Got a big laugh, too."
[Note: If you or someone you love is being abused, the Domestic Abuse Helpline for Men and Women provides crisis intervention and support services to victims of domestic violence and their families.]